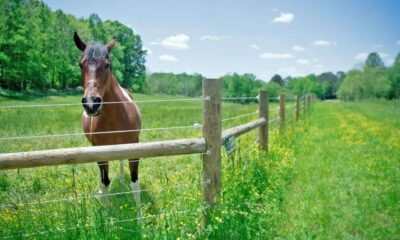 Shopping
Leave it to Cameo – The Safe Horse Fence
Traditional fences can cause more damage to your horses leaving them with torn muscles, lacerations, and even broken bones. It can be a nightmare with the...
The summer rodeo season is here and that means plenty of time spent going down the road! Cowboys and cowgirls are...

When it comes to chores around the ranch, you always want to pack light, while also making sure you have everything...

The concept of Wild Pony Trading Company started long before the company was actually founded. Theresa, remembers when she was growing...