Cowboy Lifestyle Network is proud to share with you the latest and greatest in rodeo news and events, up next is the highly-anticipated Cave Creek Rodeo Days 2019! This March 22nd-24th get ready for Cave Creek Arizona's annual rodeo, "A Western Tradition since 1977!"
Located at the Cave Creek Memorial Arena, the Cave Creek Rodeo Days is a PRCA sanctioned rodeo that has made quite the impact in its community since its inauguration in 1977. Consisting entirely of volunteers, the non-profit Cave Creek Rodeo Days, Inc. has been the key to the great praise and success the rodeo receives each year.
With goals to preserve the past, present, and future of Cave Creek's western heritage, the Cave Creek Rodeo Days rodeo has created an avenue for philanthropy in the community. With thousands of visitors each year and help from volunteers, patrons, sponsors, and the community of Cave Creek, the Cave Creek Rodeo Days Organization has had the ability to donate over $25,000 in the last two years alone. From breast cancer awareness organizations, domestic violence awareness organizations, to veteran aid, many charitable donations have become a reality thanks to this annual rodeo extravaganza.
As stated on the Cave Creek Rodeo Days website, "we support scholarship avenues, exposing our western heritage to youth and continue the tradition of giving back to the local community and state charitable causes, through the wonderful exciting sport of a PRCA Professional Rodeo."
The celebration kicks off at 9am on Saturday, March 16th with the Cave Creek Rodeo Days Parade sponsored by Wells Fargo. Make sure to bring out chairs as you sit and enjoy colorful floats, equestrian teams, musical acts and more! Up next from 1pm-3pm, Mutton Bustin' for the little cowboys and cowgirls in the family. The fun isn't over yet! At 8pm throw on those dancing boots for the Cave Creek Rodeo Days Kick-off Dance happening at the Buffalo Chip Saloon.
The party continues Monday, March 18th at 10:30am with the Cave Creek Rodeo Days Golf Tournament. Located at Tatum Ranch, this benefit tournament will raise funds to support the Cave Creek Rodeo Days and its affiliated charities. With special prizes, a silent auction, Banquet Dinner and much more, the Cave Creek Rodeo Days Golf Tournament is sure to be a hit.
PRCA action will kick off on Friday, March 22nd with Tough Enough to Wear Pink night in support of breast cancer awareness. Gates will open at 5pm and the performance will begin at 7:30pm. If one night of rodeo isn't enough, make sure to come back Saturday, March 23rd for performance number two. Gates will open at 5pm so you can show up early and grab a bite to eat before the show at 7:30pm. Make sure to wear your purple in support of Man Up Crusade night! Stick around for the post-rodeo dance at 9pm sponsored by Harold's Corral. Rodeo fun will come to an end on Sunday, March 24th with the final rodeo performance honoring our National Patriots. Gates will open at 12pm and the performance will begin at 2pm.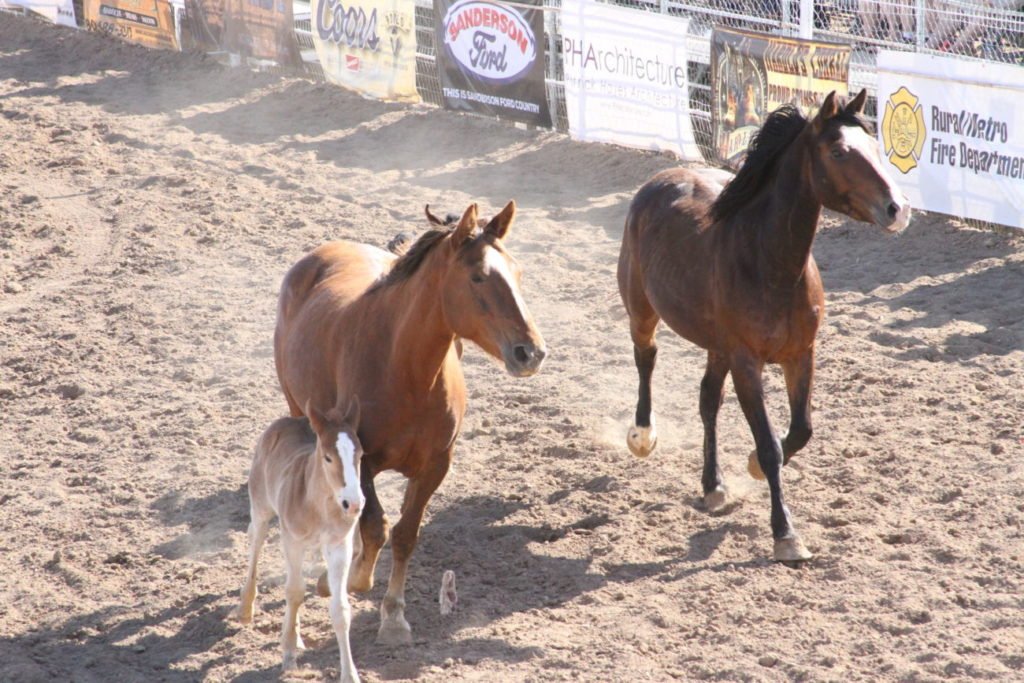 Whether you are at the parade, rodeo, or both, make sure to stop by and say hello to the 2019 Cave Creek Rodeo Days Royalty Court, Queen Brooke Taylor Smith and Teen Queen Rylee Anforth. As dedicated horsewoman, students, community members, and much more, Brooke and Rylee have been busy visiting rodeos across the state of Arizona and representing Cave Creek on their journey. Make sure to catch them light up the rodeo arena as they welcome you to this year's Cave Creek Rodeo Days celebration! For details on how you can purchase tickets, visit the Cave Creek Rodeo Days website.
Cowboy Lifestyle Network and Cave Creek, Arizona are proud to welcome you to the 2019 Cave Creek Rodeo Days. Come kick up some dirt and enjoy the wonderful PRCA rodeo that Arizona has to offer!
CLN Community & Event Sponsor