[vc_row][vc_column][vc_column_text]
Located in Golden, Colorado, Coors Brewery is now the site of a statue that honors firefighters and thanks MillerCoors for its ongoing support.
Through its Protect Our West campaign which started four years ago, Coors has donated 25 cents from the purchase of each case or case equivalent of Coors Banquet beer. These donations benefit the Wildland Firefighter Foundation (WFF), an organization that supports wildland firefighters and their families. The Foundation donated the statue symbolizing a fallen firefighter to Coors in thanks for this campaign.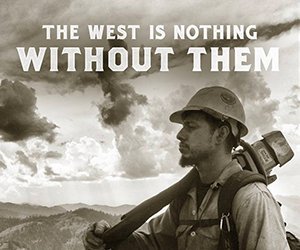 WFF originally started with a group of volunteers in 1994 after the Storm King fire in Glenwood Springs, Colorado. The Wildland Firefighter Foundation officially formed in spring 1999 and its mission is "To honor, recognize and support wildland firefighters, past, present and future, and to provide resources to assist fallen and injured firefighters and their families."
Based in Boise, Idaho, WFF provides support in many ways, including covering travel costs to bring family members to an injured firefighter's bedside, or helping to replace wages lost during a firefighter's medical leave.
The foundation also sponsors a Family Fire Weekend each May. This event brings together parents, grandparents, spouses, children, extended family members, friends, colleagues and agencies to honor wildland firefighters who have died.
The weekend also supports injured firefighters and their families. The event continues to grow each year due partly to unfortunate fatalities each year. Many family members return annually to share time with old and new friends and to welcome others who have lost wildland firefighters from their own families.
The Protect Our West campaign has raised more than $1 million for the Wildland Firefighter Foundation since its start four years ago, according to the MillerCoors website. It is available in Alaska, Arizona, California, Idaho, Nevada, Oregon and Washington.
Next time you're raising a class, remember to drink some Coors Banquet. You will help benefit the Coors' Protect Our West Campaign and the Wildland Firefighter Foundation![/vc_column_text][vc_column_text]
[/vc_column_text][/vc_column][/vc_row]
CLN Community & Event Sponsor