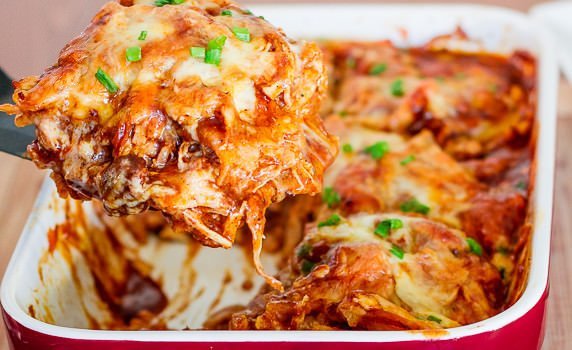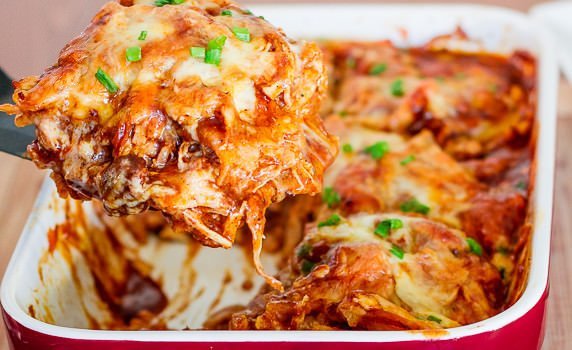 You will love this Country Chicken Enchilada Casserole Recipe, if you are a cowboy or cowgirl you will love the taste of this Casserole.
1 package corn tortillas (soft)
2-3 cups cooked, shredded chicken breast
1 lb. shredded cheddar cheese
1 medium white onion, diced
1 large can Las Palmas Green Enchilada Sauce
1 can Rotelle Tomatoes
½ bag frozen corn, thawed
8 oz. sour cream
Preheat oven to 375 degrees. Combine diced onion, green enchilada sauce, Rotelle tomatoes, corn and sour cream in a large mixing bowl. Blend well. In a 9 x 13 baking dish, layer corn tortillas, chicken, cheese, and sauce. Repeat process until pan is almost full. You should get at least three layers. Cover with shredded cheese and bake for 30 min. Let stand 5-10 min. before serving. Now enjoy Country Chicken Enchilada Casserole for the whole family!
CLN Community & Event Sponsor