With the 2018 Wrangler National Finals Rodeo just around the corner, top cowboys and cowgirls from around the world have been preparing for the ultimate rodeo showdown. Rodeo fans will flock to Las Vegas, Nevada to enjoy this year's spectacle. Along with the excitement in the rodeo arena, another main attraction for NFR fans to enjoy is Gary Leffew's Bucking Ball®. Returning to the Tropicana Las Vegas by popular demand, this NFR after-party is sure to make another huge splash in Las Vegas this year.


Gary Leffew, born September 23rd, 1944, is no stranger to the rodeo world. As the 1970 PRCA World Champion Bull Rider, PRCA Hall of Famer, 8-time NFR Qualifier, and founder of the Gary Leffew Bull Riding School, Leffew has seen multiple successes in and out of the rodeo arena as well as in the movie and television industry. A rodeo guru and purveyor of the "Psycho-Cybernetics" method, Leffew's Bull Riding School employs holistic and progressive training techniques for bull-riders, lending to why "Gary's School has produced more PRCA, PBR, Canadian, NHSRA Champions and Finals qualifiers than any other bull riding school" (http://www.garyleffewsbullridingworld.com/).


But what is Gary Leffew's Bucking Ball®? The first Bucking Ball was held in 1974 during the Cow Palace Rodeo in Daly City, California. This year the tradition continues at the Tropicana Las Vegas Hotel in Las Vegas, Nevada. Occurring Friday, December 7th and Saturday, December 8th, this NFR after party will follow a closed circuit viewing party of the 2018 National Finals Rodeo. Held at the Cohiba Ballroom inside the Tropicana Las Vegas Resort & Casino and hosted by the legend himself, Gary Leffew, all rodeo fans are welcome to join the excitement. Following the viewing party, guests are invited to enjoy an evening of live music, dancing, drinks, and various giveaways. The party will kick off at 9pm each evening and will run until 1am.


This year's entertainment includes Chancey Williams and The Younger Brothers Band. The concert will also include special guest, The Doo Wah Riders. Leffew himself shares, "I'm really thrilled to add some pizazz to the Bucking Ball this year with one of my favorite bands, Chancey Williams and the Younger Brothers Band!"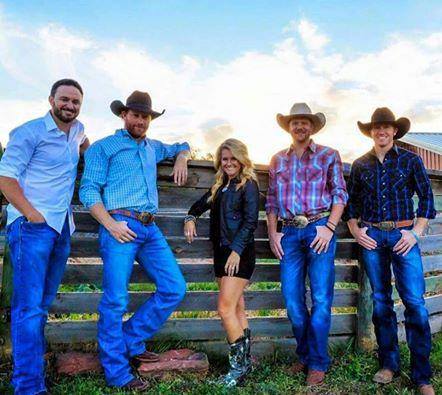 In an interview with Wrangler Network, Tropicana Las Vegas Vice President and General Manager Aaron Rosenthal states, "We are excited to welcome back Gary Leffew's Bucking Ball® to Tropicana Las Vegas this December, Last year's event was a tremendous success and was well received by our guests and WNFR fans, and we can't wait to host this special event for a second year in a row."


All of us here at Cowboy Lifestyle Network welcome you to join us and help celebrate this year's Wrangler National Finals Rodeo and the 2018 Gary Leffew Bucking Ball®!


To book your room today, visit https://book.passkey.com/event/49664699/owner/1356/landing