The Indian National Finals Rodeo is coming to the South Point Equestrian Center in Las Vegas, Nevada on October 18th through the 22nd for another great year! The INFR has been in existence since 1976. The first-ever Indian Nationals Finals Rodeo started in Salt Lake City, Utah when several champions Indian cowboys and cowgirls from different regions all came together to compete against each other. Since then the INFR has expanded tremendously. Sanctioning nearly 700 rodeos nationwide and offering annual prize money exceeding over a million dollars. The INFR is the largest and oldest Indian Organization in the world- in 2022 there were 75 total tribes represented.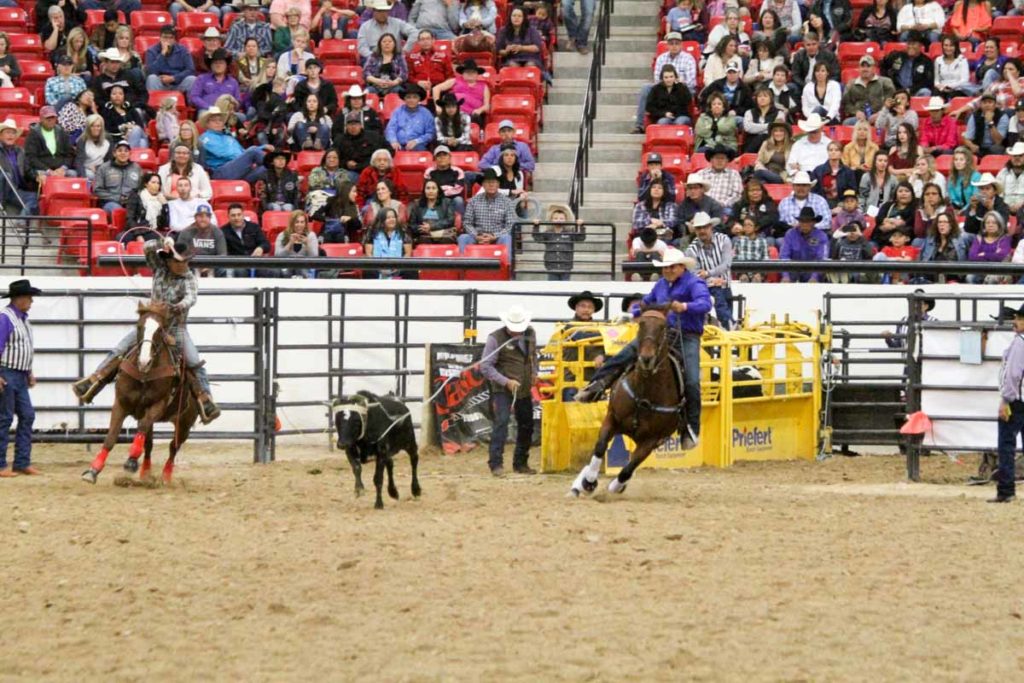 There are currently 11 Regions that compete in the INFR within the United States and Canada. The age limit is appealing to competitors as there are ages ranging from 8-80, letting younger kids compete with their parents. Contestants can compete for huge prize money, over $1,000,000, and numerous awards during the year. The Indian National Finals Rodeo qualifies 350+ contestants over the 8 major events, and most of the contestants are also members of the Professional Rodeo Cowboys Association. 
The INFR also has very strong ties with a variety of youth organizations within the sport of rodeo. This includes the National High School Rodeo Association and the National Intercollegiate Rodeo Association. This allows young athletes to work through the ranks and progress into competing in the INFR while staying involved within the organization. The INFR Scholarship Program is also something that they offer to the youth competitors. Since 2005, the INFR has provided over $50,000 in scholarship assistance to members of the organization, and take pride in seeing the INFR Cowboys and Cowgirls achieve their educational goals. They also added Jr and Sr events to the finals in 2010.
The future is bright for the INFR as they have been working to expand the publicity of the INFR and tour rodeo. They have been working through various media, rodeo stations, and television production companies. They plan to continue to move forward continuing with positive changes revitalizing the program.
Schedule
The first performance kicks off on Tuesday, October 18th with one performance at 12:30 pm and another at 6:30 pm. Following that there are two rounds for fans to enjoy and attend each day until Saturday. Saturday holds the championship round that begins at 6:30 pm. Following that is the Awards and Buckle ceremony to celebrate everyone's hard work. 
Don't miss out on all that the INFR has to offer! Get more information here: https://infr.org
CLN Community & Event Sponsor