VEGAS, VEGAS, VEGAS!!! The Professional Bull Riders' Unleash the Beast World Finals 2019 is headed to the city of sin's T-Mobile Arena, November 6-10, 2019. 40 of the world's top riders and bucking bulls go head-to-head in this five-day event where it all comes down to that 8-second ride.
It has been a long season for these cowboys, with only one more season event left in Nampa, Idaho, for the Cooper Tires Take the Money and Ride. The current top 5 in the standing are Jose Vitor Leme in first place with 6,222 points, Jess Lockwood in second with 5,900 points, Chase Outlaw trailing in third with 5,038 points, Joᾶo Ricardo Vieira in fourth with 4,483, and Cooper Davis in fifth with 3,583.
Meet & Greets
Don't miss your opportunity to soar 550 feet above the Las Vegas Strip on the High Roller, the world's tallest observation wheel November 6th & 8th from 1 pm-2 pm with some of PBR's World Champions! This once in a lifetime experience gives you the opportunity to spend quality time with the World Champs, snapping photos while enjoying an open bar and taking in the 360-degree views of Las Vegas. Spots are extremely limited. Call PBRDirect at 800-732-1727 or click here to purchase.
FREE and open to the public, Monster Energy is hosting the PBR Finals Tailgate Party on the Toshiba Plaza of the T-Mobile. The Tailgate Party is each day of the event and will be open 5 pm-8 pm. Enjoy live entertainment on the outdoor stage.
The Unleash the Beast World Finals Rider Arrival Show starts at 5:45 pm. Cheer on your favorite bull rider and take advantage of the opportunity to get a photo with them or an autograph as the Top 40 Bull Riders as they enter the venue before each performance.
The Entertainment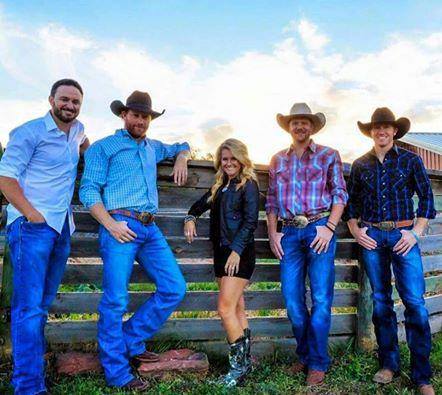 A nightly music lineup outside the T-Mobile Arena includes live music performances by Chancey Williams and the Younger Brothers Band, Rocky Mountain CMA Entertainer of the Year, hits the stage November 6th. Chevel Shepherd, the winner of NBC's "The Voice" season 15, November 7th. Casey Barnes, November 8th. Chase Bryant, November 9th. And Kasey Tyndall, November 10th.
The After Party
After the show, head over to PBR Rock Bar & Grill where Rockin' Robbie Hodges hosts a nightly mechanical Bull Riding contest right on the Las Vegas strip. Live music from The Luke Kaufman Band, The Huckleberry Hicks, and other local country stars. Drink specials start flowing every night beginning at 10 pm. Visit pbrrockbar.com/worldfinals for the complete entertainment lineup and drink specials.
Weeklong Events
Pendleton Whiskey Velocity Tour Finals- November 2-3
ABBI World Finals- November 1-9
PBR World Finals Western Gift Expo- November 1-9
Chris Shivers Miniature Bull Riding World Finals- November 2-9
PBR Heroes & Legends Celebration – November 5
Short Gorham's AFB World Finals- November 6-9
PBR World Finals- November 6-10
PBR Charity Golf Classic- November 7
Western Sports Foundation Charity Clay Shoot- November 7
For more information visit https://www.pbrfinalsweek.com/schedule/
Ticketing, Showtimes, and Hotel Accommodations
November 6th-7th-Performances 1 & 2 – 6:40pm
November 8th-9th– Performances 3 & 4 – 7:40pm
November 10th– Performances 5 & 6 – 12:40pm
Tickets start at $45.00
CLN Community & Event Sponsor