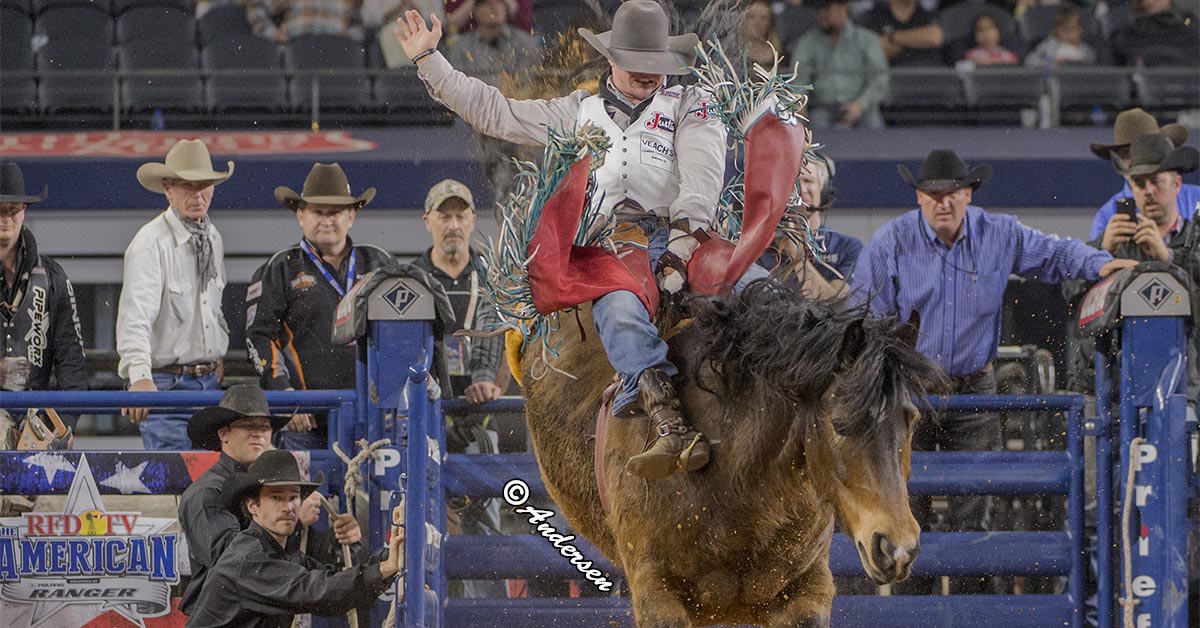 The American 2018, a rodeo sponsored by RFD-TV, will be held in Arlington, Texas at the AT&T Stadium on February 25th. You'll see amateurs competing with professional champions as they rope and ride their way to competition in a rodeo known as The World's Richest Rodeo. Among those riding will be champions from the PRCA, PBR and WPRA, all together for the fun.

Held since 2014, this annual event has paid out close to $3 million annually by way of qualifying events, semi-finals and the final, The American. Paying an entry fee, hopefuls first compete at qualifiers. Battling for the big paychecks are underdogs against greats of the PRCA, PBR and WPRA as they advance in the semi-finals. The semi-finals now pay out $1 million and are open to every level of cowboy. Semi-final events at the World's Richest Rodeo are held this year at the historic Fort Worth Stockyards February 21-24.

Historic fact: In 2014, Richmond Champion became an instant millionaire at AT&T Stadium.
Things to Do Around Town
You'll be staying in Fort Worth, Texas for the semi-finals and in Arlington or Fort Worth for RFD-TV's The American. Be sure to see Coloring Cowtown: Murals in Fort Worth happening in the cultural district, where many museums are located. Families find fun in this city during February as well.
How to Buy Tickets
Tickets are being sold online here at the RFD-TV website. You'll be able to buy special packages for fans of:
Sage Kimzey
Trevor Brazile
Tyson Durfey
Standard ticket prices range from $10 to $150.
Get ready for excitement at this RFD-TV event. Some of the fun includes:
Team Roping
Barrel Racing
The Down Roping
Saddle Bronc
Steer Wrestling
Bareback
There will also be bull riding and Exemption Events at this World's Richest Rodeo. Be sure to see the greats of the PRCA, PBR and WPRA compete against amateurs in the semi-finals and final. Visit the FanZone in the Stockyards for food and entertainment; there will also be a one-day FanZone at the AT&T Stadium.

Patches from the shirts of athletes are will be sold; 15% of proceeds go to benefit museums for cowboy and rodeo heritage.
The Cowboy Lifestyle Network, Ak-Chin Indian Community, Earnhardt Auto Centers and Papa John's Road Team are the media team covering The American 2018. The Cowboy Lifestyle Network is the leading online source and community for everything Western and Country. To find out more, please visit the website.