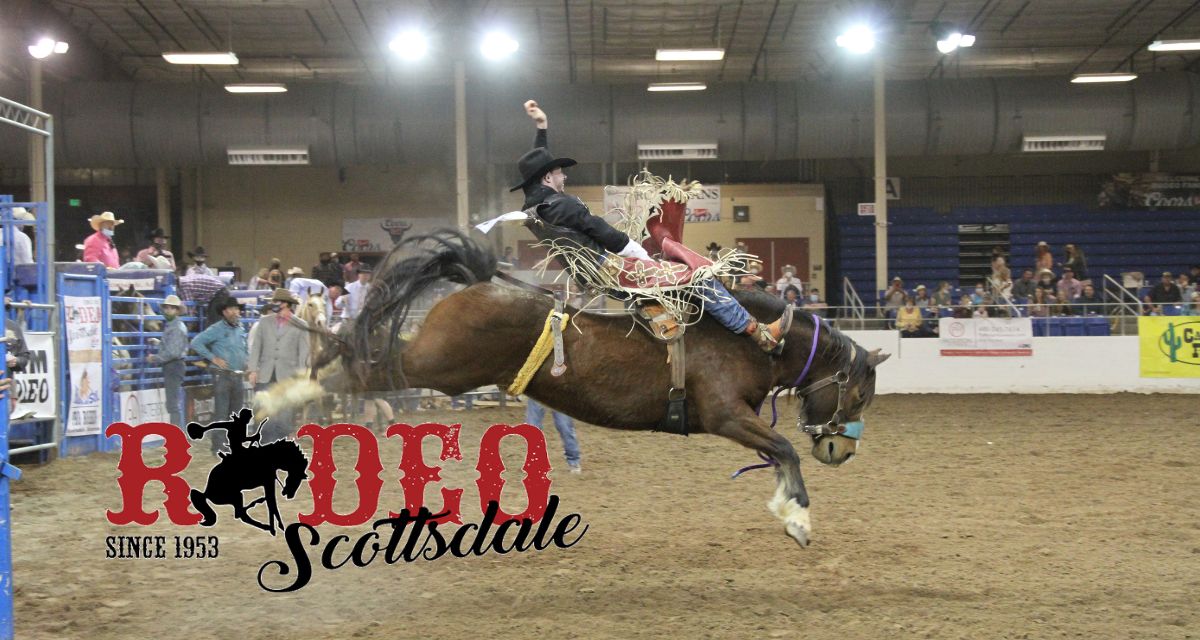 Save the Date for Rodeo Scottsdale 2023!
Residents of Scottsdale, Arizona look forward to two things with the coming of spring, one being warmer weather and spring training, and two, rodeo! With several spring rodeos going on between the months of February – April, the one that kicks it all off in the Phoenix Valley is Rodeo Scottsdale 2023, taking place March 9-12. With 70 years under its belt, Rodeo Scottsdale knows how to put on a show and it never disappoints! You might also know Rodeo Scottsdale by its full name, Parada del Sol Rodeo, which pays homage to Scottsdale's western roots and the original Parada del Sol event that was formed in 1953 to celebrate the heritage and culture of the town. 
The event has been held in a variety of locations in Scottsdale over the years from the Scottsdale stadium to the original Rawhide Western town until it finally found its way to the Equidome arena in WestWorld in North Scottsdale. In addition to the rodeo is the Parada del Sol Parade which is the world's biggest horse-drawn parade so that only adds to the excitement each year with the rodeo coming to town. Cowboys and cowgirls from all over the country come to Scottsdale to celebrate its local heritage and history.
Rodeo fans across the great state of Arizona, all gather for the four days that make up the celebration that is Rodeo Scottsdale. The rodeo performances are at 7:00 PM Thursday-Saturday, and at 2:00 PM on Sunday. The gates open 2 hours prior to each performance. It is highly recommended to get to the arena at least one hour early so parking and seating can be situated without missing any of the rodeo action! On Thursday nights, enjoy an exclusive bull riding-only performance including professionals as well as up-and-coming future world champions. Each rodeo performance begins with our country's National Anthem, with the American Flag graciously represented by the Bridwell Family Drill Team.
Rodeo Scottsdale 2023 ticket sales have gone 100% digital and contact-free! Ticket sales are officially available for purchase for the 2023 Rodeo. If you are hankering down to come to Scottsdale and experience the culture, tradition, history, and food of the area in a month-long event, starting with the parade and witnessing some of the best of Rodeo Scottsdale. Visit today and book your tickets now!