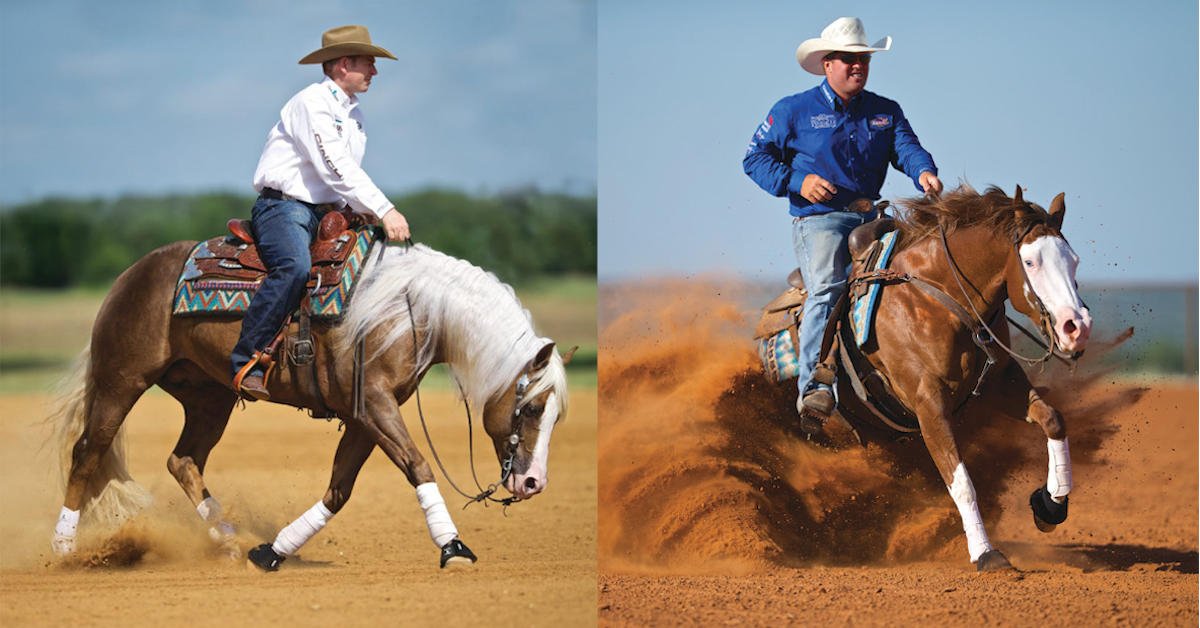 The Run for a Million is the biggest event in reining history. Twelve riders gathered in Las Vegas, Nevada, at the South Point Equestrian Center, to compete for the $1,000,000 purse. In addition to the million-dollar invitational, there is a $100,000 Shoot-Out, $50,000 Invitational Freestyle, $50,000 Non-Pro Championship and Rookie Championship. Some of the biggest names in the National Reining Horse Association were there to compete at this tremendous event.
The Run for a Million was created by Academy-Award Nominee Taylor Sheridan. Sheridan is also the co-creator of the popular television drama Yellowstone. Taylor wanted to design a venue that showcased the talent of both horse and rider in one of the most demanding equine sports in existence: Reining. With show producer Amanda Brumley, they were able to create the richest reining competition in the world. "The goal in creating and producing The Run For A Million is to introduce new people to the world of Western performance horses while supporting all of those who have made Reining their life's passion," Brumley said in a statement.
Nine of the industries most successful Reining Professionals and three Wild Card Professionals competed for a total purse of $1,000,000. The riders who were selected to compete are Andrea Fappani, Casey Deary, Shawn Flarida, Jordan Larson, Franco Bertolani, Jason Vanlandingham, Craig Schmersal, Tom Mccucheon, Duane Latimer, Abby Lengel, Cade Mccutcheon, and Matt Mills. You can follow some of these incredible trainers by watching the documentary/reality series called "The Last Cowboy", on the Paramount Network.
It was a grueling weekend but the champions were crowned and awarded. The freestyle event was one of the most highly anticipated shows. Trainers and horses were able to show their abilities, showmanship skills, and creativity. Ultimately it was Andrea Fappani riding Custom Spook who took the 2019 Invitational Freestyle Championship. If you want to see more amazing reining performances got to The Run for the Million Facebook page.
CLN Community & Event Sponsor