Things to Do in Heber City, Utah This Summer
Heber City, Utah, is a charming town located in the heart of the Wasatch Mountains. With its picturesque landscapes, rich cultural heritage, and endless outdoor activities, it's the perfect destination for a weekend getaway or a longer vacation. Whether you're an outdoor enthusiast, a history buff, or a foodie, there's something for everyone in Heber City. Here are some of the top things to do in this beautiful town.
1. Explore the Outdoors
Heber City is surrounded by breathtaking natural beauty, making it a paradise for outdoor enthusiasts. Whether you're into hiking, mountain biking, skiing, or fishing, you'll find plenty of opportunities to get out and explore. One of the most popular outdoor destinations in Heber City is the Wasatch Mountain State Park. The park offers over 22,000 acres of pristine wilderness, with miles of hiking and biking trails, scenic overlooks, and abundant wildlife.
If you're looking for more adventurous activities, head to the nearby Uinta Mountains for some world-class rock climbing, backpacking, and skiing.
2. Visit Historic Sites
Heber City has a rich cultural heritage, with a number of historic sites that offer a glimpse into the town's past. One of the most popular historic destinations is the Heber Valley Railroad, which runs vintage passenger trains through the beautiful Provo Canyon.
Another must-see attraction is the Homestead Resort, a historic hotel that dates back to the 1800s. The resort features natural hot springs, a spa, and a golf course, as well as a number of activities for kids and families.
3. Enjoy Local Cuisine
Heber City is home to a vibrant culinary scene, with a number of restaurants that specialize in local, farm-to-table cuisine. Whether you're in the mood for a hearty breakfast, a gourmet dinner, or a quick snack, you'll find plenty of delicious options in town.
One of the most popular restaurants in Heber City is the Snake Creek Grill, which serves up classic American dishes with a modern twist. Other top dining destinations include the Back 40 Ranch House Grill, the Main Street Social, and the Dairy Keen.
4. Shop for Local Goods
If you're looking for unique souvenirs or gifts, Heber City has plenty of shopping options to choose from. The town is home to a number of local boutiques, antique shops, and art galleries, where you can find everything from handmade jewelry to vintage clothing to original artwork.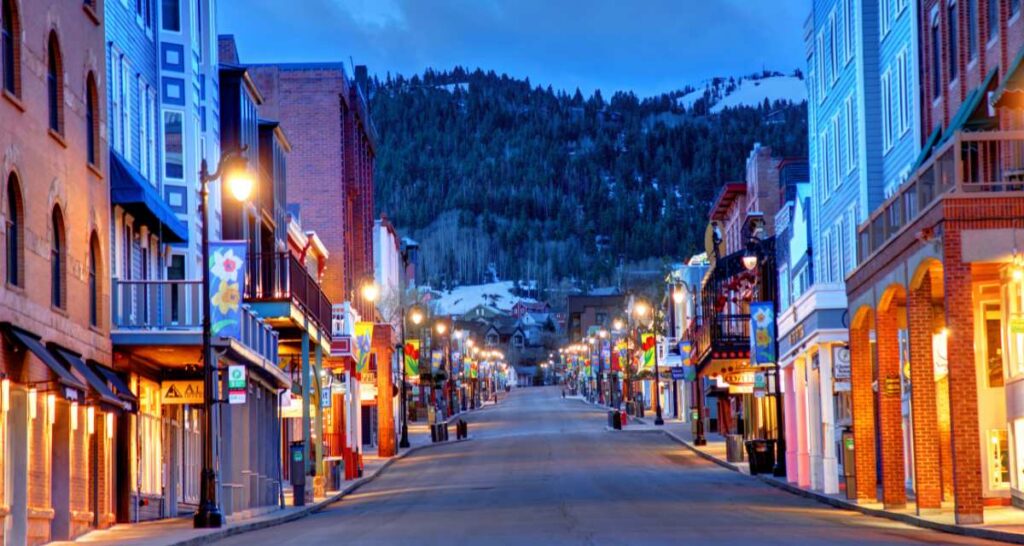 One of the most popular shopping destinations in town is the Swiss Days festival, which takes place every Labor Day weekend. The festival features over 180 vendors selling everything from handmade crafts to delicious Swiss pastries.
5. Head to the Utah High School Rodeo Finals
Going on June 7-10, 2023 is the Utah High School Rodeo Finals going on at the Wasatch County Event Center. If you're in the mood for a little rodeo action, then grab your gear and tickets and head on down. High rodeo athletes from all over the state will compete in the finals for a chance to head to the National High School Finals Rodeo in July in Gillette, Wyoming. In addition to rodeo, there is also a cutting competition and a rodeo queen content. You can check out the full schedule here for more information.
In conclusion, Heber City, Utah, is a hidden gem in the Wasatch Mountains, offering endless opportunities for outdoor adventure, cultural exploration, and rodeo! Whether you're planning a family vacation or a solo trip, this charming town is definitely worth a visit.