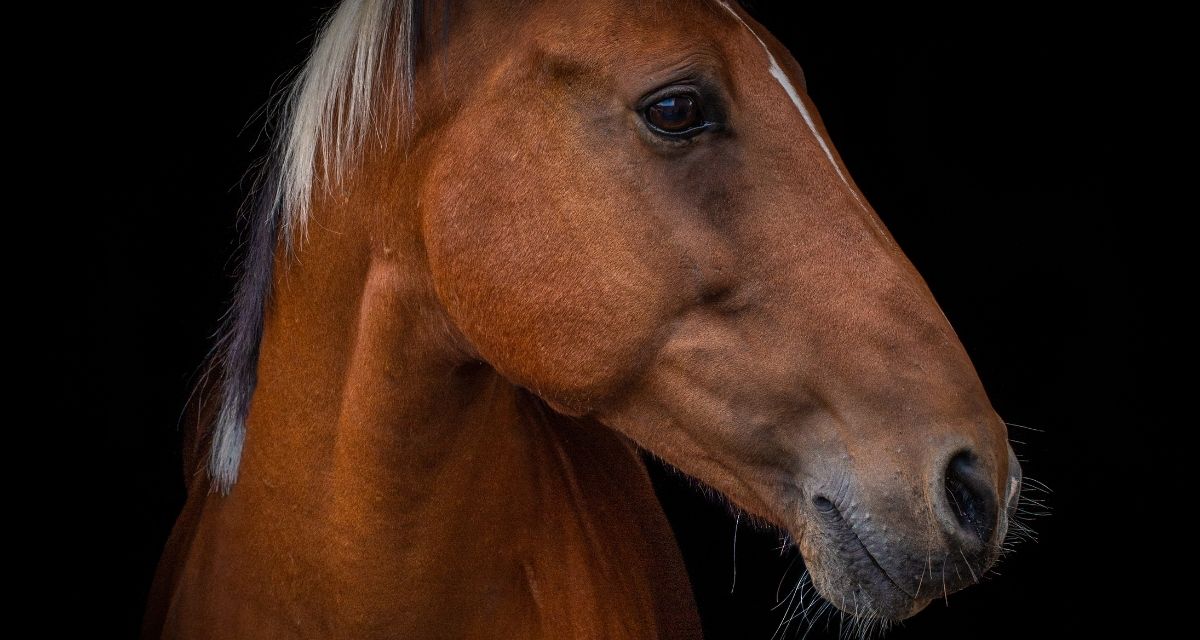 In the world of Quarter Horses, there are some names that are as common as the seasons and they were the ones to lay the foundation for the breed for many years to come. Today we are taking a look at just a FEW of those iconic AQHA sires. We realize there are so many more that didn't make this list, but we promise we understand the importance of all of them! If you have an iconic AQHA sire you'd like to see make the list, let us know and we can do include them in another article to come!

Poco Bueno
A brown colt that was foaled in 1944, was given the name, Poco Bueno, which in the English translation means "pretty good". He was out of foundation sire, King P-234, and out of a mare called Miss Taylor. No one knew it at the time, but this little brown colt was going to be legendary and influence the genetics of Quarter horses for years to come.
Poco Bueno was started in cutting when he was just two years and even then, consistently raked in the prizes. Owned by the Waggoner Ranch out of Texas, Paul Waggoner decided it was time for Poco Bueno to earn his AQHA Champion title. The stallion earned the award at the same time as his daughter Poco Lena. Poco Bueno went on to sire 405 registered foals. Of these, 36 were AQHA Champions, and three are in the National Cutting Horse Association's Hall of Fame: Poco Mona, Poco Stampede, and the renowned Poco Lena. The brown stallion died in 1969 and was buried standing up across from the ranch entrance. Poco Bueno was inducted into the American Quarter Horse Hall of Fame in 1990.

Smart Little Lena
They say big personalities come with small stature and Smart Little Lena had plenty of personality with style on the ground to match it. Smart Little Lena was foaled on June 29, 1979. Smart Little Lena is known for his low, flowing snaky cutting style that eventually won him the 1982 NCHA Futurity. After several more wins after that and earning $577,652 in just eight shows, the iconic AQHA sire was retired to the breeding shed.
As a sire, Smart Little Lena was excellent, producing foals that not only excel in cutting but also in several other disciplines as well. The fact that his foals were multi-dimensional made his line a hot commodity. People know that when they have Smart Little Lena on a horse's paper that they are getting not only great physical aspects but also a great mind that can go in any direction.
Smart Little Lena was euthanized in 2010, but that wasn't the end of his story. In the 2014 NCHA Futurity, 23 of the 25 finalists – including the winner – carried the genetics of Smart Little Lena with them into the pen. Smart Little Lena was inducted into the American Quarter Horse Hall of Fame in 2015 and continues to be a sought after line in horses today.

Peppy San Badger
Peppy San Badger was foaled in 1974, sired by Mr. San Peppy and out of Sugar Badger. Peppy San Badger, was actually better known as "Little Peppy". Out the great "Mr. San Peppy" it was always in Little Peppy's cards to go back to the King Ranch to take his sire's place. Which he did!
As a member of the NCHA Hall of Fame, Little Peppy's golden years were from 1977-1981 where he won a handful of different competitions including the NCHA Futurity, NCHA Derby, the reserve world champion at the finals, and champion of NCHA Finals. Trained by Buster Welch, his total earnings topped at $172,710. Peppy San Badger has sired 2,325 AQHA registered foals that have earned more than 7,200 points in all divisions and won more than $25 million dollars. In 2001, at the Snaffle Bit Futurity, four of the top 10 open horses were by sons of Peppy San Badger. At the NCHA Futurity, four of the top 20 finalists in the open and nonpro were by Little Peppy sons. If you're seeing a trend in these iconic AQHA sires, it's that their offspring are so well rounded that everyone wants to see their names on their horse's papers.
Cutting legend Peppy San Badger was euthanized on July 8, 2005, at 31 years of age. Peppy San Badger was inducted into the American Quarter Horse Hall of Fame in 2008.

Joe Hancock
As a forewarning, Joe Hancock has caused a lot of controversy over the years, especially in the early stages of AQHA. Some swore by the stallion's abilities and others cussed his breeding. As the story goes,
Few horsemen could say what a Quarter Horse was, but they knew, "it dang sure wasn't a Percheron."
Joe Hancock was foaled in 1923 and was by John Wilkins, by Peter McCue, and out of a half-Percheron mare. Joe Hancock's breeder, John Jackson Hancock, lived in the Canadian breaks of the Texas Panhandle. The rancher kept a band of 35 to 40 mares, and periodically bred five or six mares to a small Percheron stallion.
As a yearling, the brown colt was moved to Nocona, Texas, where John's son, Joe lived. Joe ran a few ranch horses and did not need a stallion. The vet was called and the stallion was hobbled so he could be castrated. The vet, Jim Kingensmith, looked at the colt and said, "Joe, I've cut a lot of horses, and I'm fixing to cut another one. But damn, this is a helluva horse." Joe looked at the brown colt, thought a minute, and said, "Let's take those hobbles off."
After using Joe Hancock on cattle, the rancher thought the horse might have some speed. The stallion was sent to Bird Ogles in Oklahoma to race. Ogles took the stallion to a county fair, and the racing secretary asked for the colt's name, Ogles said, "He doesn't have one, but he belongs to a man named Hancock. Just call him Joe Hancock." After scores of races, the stallion was sold to Bird Ogles' son, George, for $1,000, an exorbitant amount during the Depression. The new owner turned around and sold the stallion to Tom Burnett, owner of the Burnett/Triangle Ranch for $2,000.
Joe Hancock began his career as a senior stallion for the Burnett Ranches. Horses such as Red Man, Little Joe The Wrangler, Joe Tom, Roan Hancock, and Brown Joe are remembered for their powerful builds and level-heads. Horsemen remember half brothers Popcorn and Peanut, sired by Roan Hancock, who won the hearts of ropers Shoat Webster and Everett Shaw. Joe Hancock died in 1943 at 20 and was inducted into the American Quarter Horse Hall of Fame in 1992.
Story Credit to AQHA.com

Doc Bar
Doc Bar was a game-changer in the cutting industry in a way that was never seen before his time. This chestnut stallion was foaled in 1956 on Tom Finley's Arizona ranch. Doc Bar was by Lightning Bar by Three Bars (TB) and out of Dandy Doll by Texas Dandy. The chestnut colt was bred to run but failed miserably so he went into a career of showmanship.
Throughout his years, Doc Bar sired several NCHA Futurity winners, world champions, and top-10 horses. A few of his infamous offspring include Doc O'Lena, Dry Doc, and Doc's Kitty. He was the grandsire of Smart Little Lena, Tenino San, Docs Sangria, and Don N Willy, just to name a few! The key to Doc Bar's success was summed up by Charlie Ward, manager of the Jensens' ranch, "is that he's so consistent in his type. His colts are all uniform and possess a lot of sense. They're easy to train, they have a lot of natural ability – every one of them is cowy." Doc Bar died in 1992 at 36. He was inducted into the American Quarter Horse Hall of Fame in 1993.
CLN Community & Event Sponsor