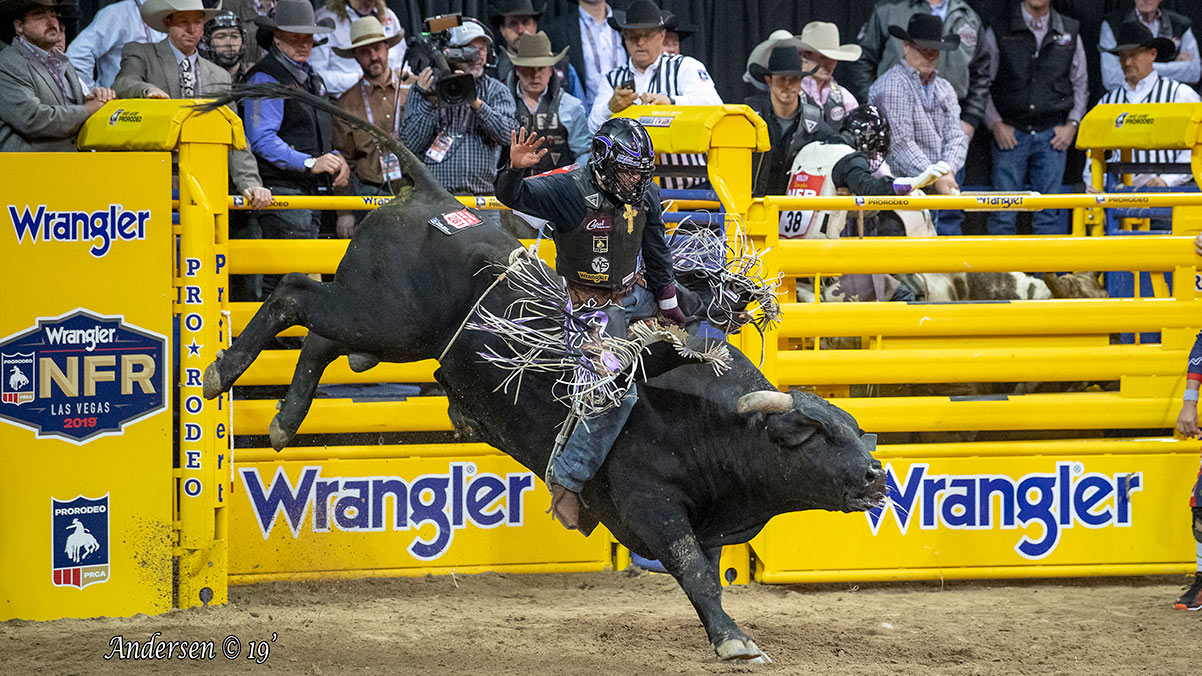 Total Feeds and Daylon Swearingen Unite
Daylon Swearingen is a name you don't want to forget. Only 21 years old, Swearingen is a PBR bull rider, has a number 4 world rank, 602.66 world points, and has earned $379k. Swearingen calls Piffard, New York his home. Swearingen was introduced to bull riding while growing up, as he comes from a strong rodeo family. North Carolina is where he first started riding calves and sheep. Swearingen then moved to New York where he started riding JR bulls then moved onto bucking ponies which shortly evolved to bucking horses.
Swearingen has put in the work and worked hard, he is qualified for the 2020 PBR Finals and the NFR. Swearingen was asked why he chose rodeo,
"Mostly because I love the sport and God's giving me the ability to do it. I just love the atmosphere, the rodeos, the bulls, and everything so I'm just trying to do it as a career."
Swearingen is a rising star and ambassador for Total Feeds. Total Feeds has several high-quality animal feeds for livestock and pets. Dr. R. Harry Anderson has formulated the products with his 50 years of experience in discovering the best ingredients that go into the Total Feeds formulas. Total Feeds vision is to bring optimum health and performance through their unique products. Total Feeds also has human nutrition in mind with their multi-vitamin, Total People Plus. It will help your body perform at its maximum potential throughout a day of hard work.
Hands down Daylon Swearingen has earned this sponsorship. Swearingen has worked tremendously hard to be where he is. If you have dreams to be a bull rider or get into the NFR, some words of advice from Swearingen,
"Don't quit until you get to where you want to be. It's a lot of ups and downs, it's never a steady path but you have to just keep looking at the ups."
Swearingen competed in the 2020 Pendleton Whiskey Velocity Tour Finals in Sioux Falls, South Dakota on November 6-7th then he headed to the 2020 PBR World Finals in Arlington, Texas on November 12-15th. Unfortunately, Swearingen just had surgery this past Tuesday after the PBR World Finals so he won't be able to compete in the 2020 NFR this December.  Swearingen had surgery on his hip, he got a spur in his femur and believes he might have torn his labrum. Swearingen will also need another surgery, this one is on his right shoulder. While in Lincoln, Nebraska, a three-time World Champion bull, SweetPro's Bruiser stepped on Swearingen after his 88-point ride. With having these injuries, Swearingen still went out to compete before his surgery. Swearingen's recovery time will be around 6 months.
Swearingen is definitely showing us how passionate and determined he is to continue to compete with his injuries. Swearingen bit the bullet and showed us how it's done with these events.  Swearingen stated,
"This is such a crazy year with all the COVID and all the protocols. Anything can happen. There is nothing impossible. I have to go in there with the mentality to win, but I can't put pressure on myself. I need to remember I am doing what I love to do.