Country Western Wedding – Part IV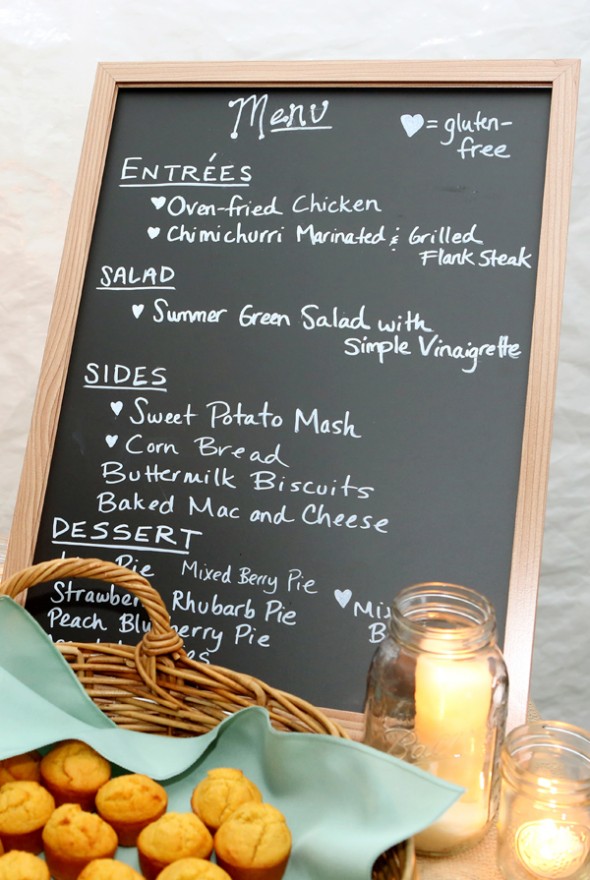 Shawna and Adam's wedding  in October 2014 is quickly approaching so Cowboy Lifestyle Network checked in to see how the country western wedding plans were progressing.  With just over a month till their big day the couple is looking forward to their wedding in eastern South Dakota.
"I was content until I remembered I needed to get the ceremony programs printed and the details to the baker instead of sketches. Other than that, I think everything is covered. My mom and Aunt Carol are life savers handling the reception menu so I don't have to worry about it.  Adam did decide he wanted to smoke a whole hog for the wedding, " explained Shawna.  The reception menu resembles a farmhouse picnic complete with homemade South Dakota side dishes.
Cowboy Lifestyle Network  called the mother-of-the-bride, Louise to discuss the farmhouse picnic menu and pass on tips for creating a casual reception.  "The side dishes are cowboy beans, coleslaw and potato salad to carry out the theme. Shawna is a farm girl at heart," stated her mother, "the serving pieces will be brand new "fancy" feed pans, pails and scoops."  In addition, cheese balls and colored popcorn will compliment the menu for attendees.  Following dinner the couple and their guests will enjoy a barn dance and bonfire under the South Dakota evening sky.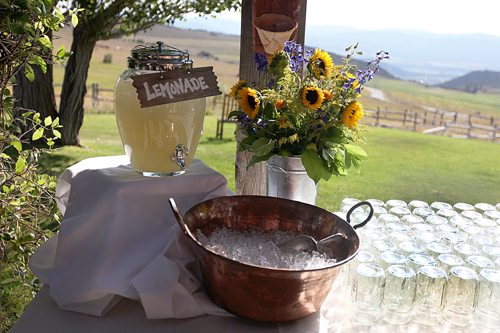 Shawna is a fourth generation farmer.  Planning a farmhouse menu came natural for her mother Louise and Aunt Carol.  The mother-of-the-bride ran her own versatile farm for 30 years raising hogs, sheep and up to 75 dairy cows.  Louise raised her children with a strong work ethic and the love of country living.  She is also an accomplished seamstress and will be assembling a denim quilt aka guest book for Shawna and Adam.  In place of a guest book, six inch squares from recycled jean denim will be provided for guests to sign at the wedding reception.
Cowboy Lifestyle Network wants hear from you! What unique way have you personalized your country western wedding? From cowgirl western bridesmaid dresses to a fun lemonade stand, we want to know. Tweet us @cowboylifestyle.
CLN Community & Event Sponsor