NHSFR RODEO CONTESTANTS GET FREE STUFF & BUCKET SALE!
Come to Murdoch's in Rock Springs with your contestant back number on, and receive a FREE Wrangler t-shirt or tank top & FREE Wrangler cap.
https://www.murdochs.com/stores/rock-springs/
No purchase necessary. All compliments of Wrangler Jeans. Hurry while FREE supplies last!
Also come in Sat, July 14 from 7pm – 9pm for the Bucket Sale ONLY for NHSFR RODEO CONTESTANTS and get 20% off most everything that you can fit in the bucket, 10% off most everything else. Some exclusions and restrictions apply. See Murdoch's in Rock Springs Store for details.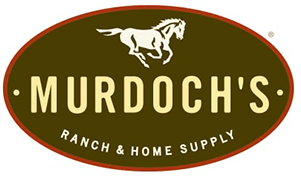 Not a Contestant? We have not forgot you either!
Buy 2 Get One Free Wrangler Jeans & $10 Wrangler Shirt Rebates!
Wrangler Jeans – buy 2, get 1 pair free at Murdoch's Ranch and Home (2401 Foothill Blvd., Rock Springs, WY). Good on every style of jeans that Wrangler makes, including FR. Men's, Women's and Kids….mix and match, plus receive a $10 rebate on all Wrangler men's and women's shirt over $19.99. See store for additional details. Now's your chance to be covered head to toe in Wrangler, the #1 Western and Rodeo apparel since 1947. Offer good July 12 thru July 21.
CLN Community & Event Sponsor