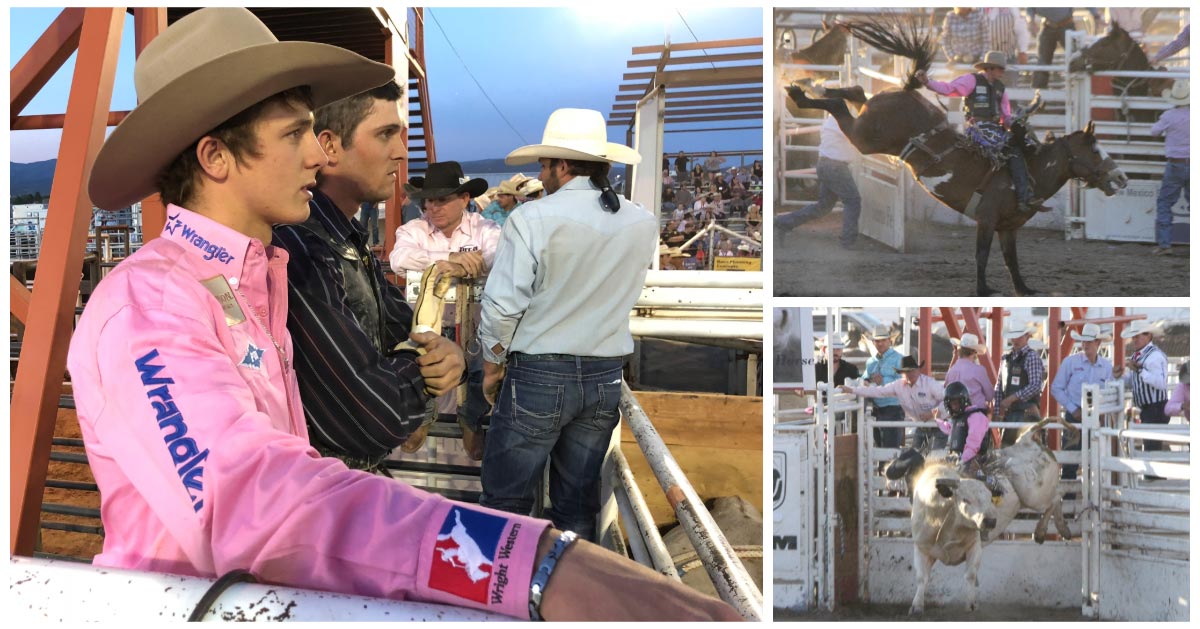 "Never let anybody tell you that you can't do something. If you want it, go get it." – Stetson Wright

At 18, PRCA Permit Holder Stetson Wright's resume looks great. He's won the National High School Rodeo Association All Around in 2017 from the bucking chute end of the arena and is coming off twin wins in the bronc and bull riding at Lakeside, California.
He might be one of youngest cowboys hitting the road this Cowboy Christmas, but he is the one laser focused on the clear vision of winning the PRCA All Around title 2019. Achieving that, he'd be the first All Around winner from the bucking chute end of the arena since Ty Murray in 1998.
There's a New Wright in the Hunt for Gold In the Broncs and Bulls
Stetson Wright, bronc riding superstar Cody Wright's third son to crack out in the pro's, has a quick, infectious grin backed up by talent, grit and try. CLN caught up with him before he left Milford, Utah, to start the summer run.
CLN: Since your big wins in Lakeside, you've met the press. What's the silliest question you've been asked so far?
STETSON: I got asked if I thought I was going to fall off.
CLN: How about the strangest interaction you've had with a fan?
STETSON: That has to be the email from New York City from the girl asking if I'd like to be her prom date.
CLN: How many miles will you cover this Cowboy Christmas and what's your favorite stretch of highway.
STETSON: I don't know the mileage, but my favorite highways are almost any one that runs through Utah.
CLN: You're the guy behind the chutes with his earbuds in before it's time to get on. What are you listening to?
STETSON: I like music with a lot of rhythm and bass. I like Tribe Called Red and old school George Thorogood like Bad To The Bone when I'm getting ready.
We can't wait to watch and see what Stetson will do in the years to come!
CLN Community & Event Sponsor