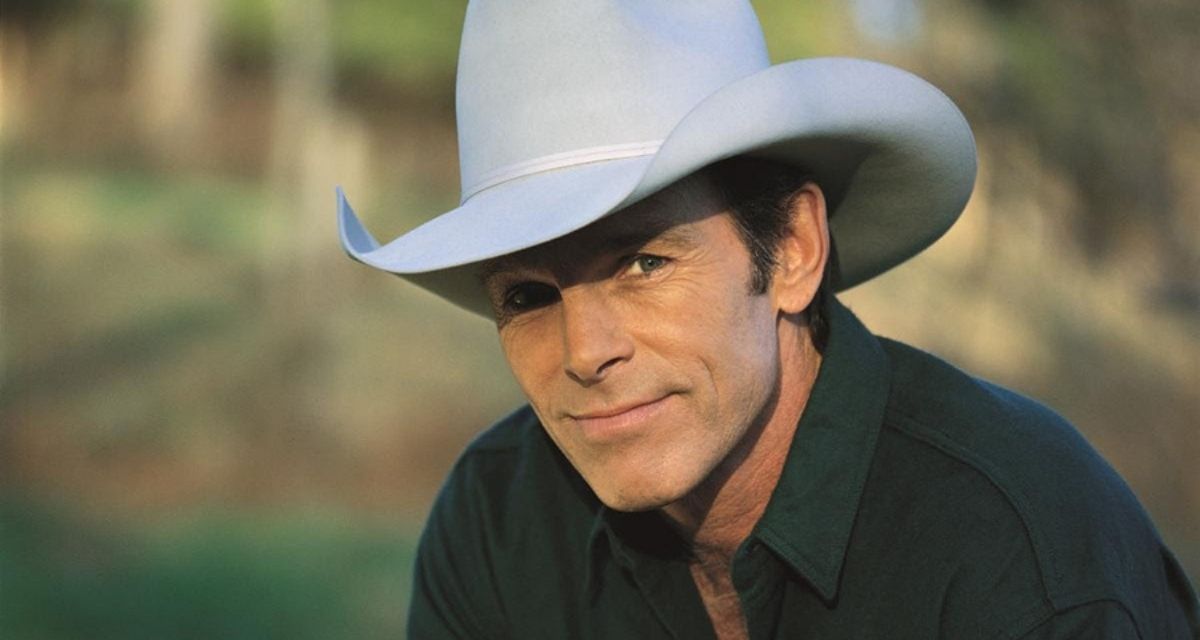 The Story of Chris LeDoux
To this day, Chris LeDoux is the epitome of a true American Cowboy. Chris was born on October 2, 1948 in Biloxi, Mississippi. At 12 years old, his family moved to Austin, Texas after his dad retired from the Air Force. At just 14 years old, young Chris LeDoux started playing guitar and writing his own songs. His love for rodeo also blossomed around this age as well. When his family moved to Wyoming was when Chris started taking rodeo a little more seriously and started competing in high school rodeo competitions then got a rodeo scholarship for college. But don't worry, he kept singing his songs and quickly became known in the rodeo circuit for his first songs such as Bareback Jack, Hometown Cowboy, and Rodeo Life.
It was 1970 when LeDoux made the leap to become a professional rodeo cowboy in the PRCA riding broncs. In order to help offset the costs of gas and entry fees, Chris started getting serious about composing songs that described his lifestyle. Within a few years, he had written enough songs to create his first album. With wanting complete control over his songs and albums, he started his own record label, American Cowboy Songs, with his father. He recorded his first album in one of his friend's basement and then began selling his tapes at rodeo events out of the back of his pickup truck at rodeos.
In 1972, Chris married Peggy Rhoads and in those days, music came second to LeDoux being a cowboy. It's a good thing too because Chris went on to win the world championship bareback riding at the National Finals Rodeo in Oklahoma City in 1976. For Chris, the best thing about winning the NFR that year was the credibility he gained with his music audiences. It served as proof that the cowboy songs he wrote were a part of him. Chris LeDoux continued competing for the next several years, then retired in the early 80s, hanging up his rodeo hat.
"I won a saddle and a buckle and I got a hat and a pair of boots – and a little bit of money. The money's gone. The boots are worn out. The hat's gone – someone bit a big chunk out of it at Fort Worth that next winter. I still have the saddle and the buckle. But that championship gave me credibility in the music that I'm doing and helped tremendously," – Chris LeDoux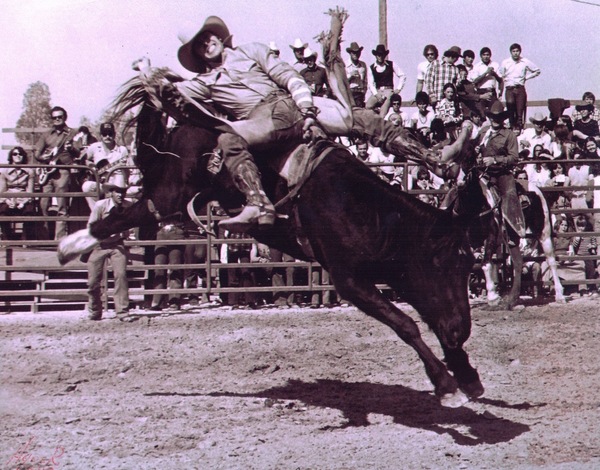 After his retirement from rodeo, Chris wasn't done with the western lifestyle, his family settled on a 500-acre ranch in Kaycee, Wyoming. LeDoux continued to write and record his songs and also, began playing concerts. His concerts, which were very popular, were designed to mimic the feel of a rodeo, often featuring a mechanical bull and pyrotechnics. He rode the bull during his show while he sang. Chris was able to sell at least 250,000 copies of his albums with a minimal marketing effort. By the end of the decade, he had self-released 22 albums.
Then in 1989, everything changed when Chris LeDoux was name-dropped in Garth Brooks' song, "Much Too Young (To Feel This Damn Old)". He gained national recognition almost overnight. Shortly after that happened, Chris signed a deal with Capitol Records, then in 1991, released his first national label album, Western Underground. He followed that album up with, Whatcha Gonna Do with a Cowboy, in 1992. This album was certified gold and reached the top 10, with the title track, a duet with Garth Brooks, became LeDoux's first and only top-10 country single, reaching number seven on the music charts in 1992.
At 52, Chris was diagnosed with a type of liver disease that required him to receive a liver transplant. After he recovered, he cranked out two more albums in true cowboy spirit. Then in 2004, he was diagnosed with liver cancer and immediately started treatment. It was only a year later LeDoux passed on March 9, 2005, at age 56. His spirit lives on through his wife Peggy and their five kids, Clay, Ned, Will, Cindy, and Beau.
It's no surprise that America was left with a hole the size of Wyoming Skies in their hearts. He changed the face of country music and helped influence several of today's classic talents like Garth Brooks and Toby Keith. His legacy lives on today in several different ways, family philanthropy, a spirits line, the Chris LeDoux Memorial Foundation, Chris LeDoux Days, music that will forever be cherished by fans of country music, and his son, Ned LeDoux who carries the family name and tradition of singing songs that encompass the American West.
In honor of the world champion bareback rider and singer-songwriter, Chris LeDoux is Drink Just LeDoux It. Drink Just LeDoux It offers a wide variety of handcrafted spirits with a selection from whiskey, vodka, wine, and glass wear. LeDoux's music has captured the spirit of the western industry from the country music world to rodeos. A portion of all proceeds goes back to Make-A-Wish and the Chris LeDoux Memorial Foundation.