Upcoming Events in 2023
It's Time for the Annual Lost Dutchman Days Rodeo! | Feb. 24-26th, 2023
The American Rodeo is Coming to Globe Life Field! | March 8-11
The American Rodeo is celebrating its 10th Anniversary with a move to Globe Life Field! In a completely reimagined format, fans can expect the same rodeo action taken to the next level for 2023. The American is touted as the "Crown Jewel of Rodeo™," and this year there will be so much more to enjoy than just one day of western sports action. Let's take a look at the schedule!
HOUSTON RODEO | February 28 – March 19
With 20 days packed full of livestock shows, rodeos, concerts, trade shows, food vendors and so much more, it can be a daunting task to plan your visit to the Houston Livestock Show and Rodeo (HLSR)! However, it really just all adds to the excitement; and these are the top 5 things we at Cowboy Lifestyle Network don't think you'll want to miss out on February 28 through March 19. Catch the full story here.
Rodeo Scottsdale 2023 | March 8-12
Residents of Scottsdale, Arizona look forward to two things with the coming of spring, one being warmer weather and spring training, and two, rodeo! With several spring rodeos going on between the months of February – April, the one that kicks it all off in the Phoenix Valley is Rodeo Scottsdale 2023, taking place March 9-12. With 70 years under its belt, Rodeo Scottsdale knows how to put on a show and it never disappoints! You might also know Rodeo Scottsdale by its full name, Parada del Sol Rodeo, which pays homage to Scottsdale's western roots and the original Parada del Sol event that was formed in 1953 to celebrate the heritage and culture of the town.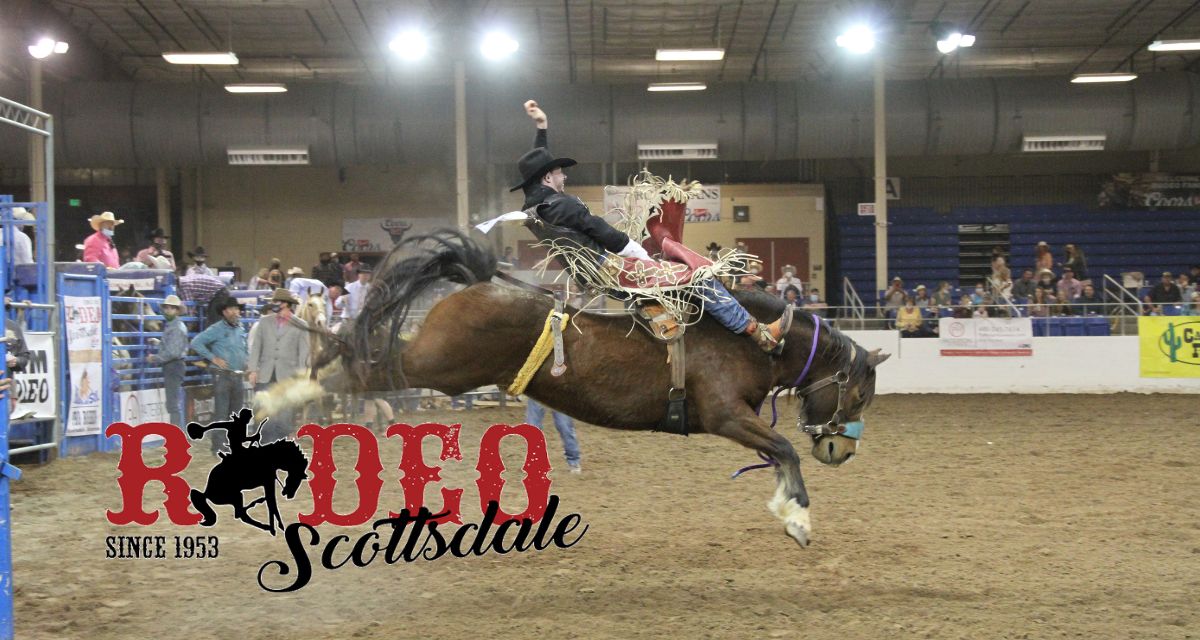 Roots N Boots Queen Creek | March 15-19
Welcome to your all-in-one guide for Roots N' Boots Queen Creek 2023! This annual event takes place in Queen Creek, Arizona at Horseshoe Park and Equestrian Centre March 15 – 19, 2023. It is an exciting opportunity for families and rodeo lovers alike to enjoy the thrills of a rodeo, carnival, vendors and so much more!
In Case You Missed It
Thanks for tuning in! Here are the top trending stories here at Cowboy Lifestyle Network. Hope you enjoy!
Hailey Kinsel and Jackie Crawford to Compete at the American 2023
The American Rodeo is right around the corner, where rodeo superstars convey, including Teton Ridge rodeo competitors Hailey Kinsel and Jackie Crawford. The American Rodeo, taking place Saturday, March 11th, at the Globe Life Field in Arlington, Texas, is the final round of the reimaged American Contender Tournament. To compete on this day, said to be the richest single day in rodeo, competitors have made their way through three rounds, beating out many other competitors or were in the top five from last year's PRCA standing. This is no small feat in the barrel racing and breakaway fields of competitions, but with these household names, that's no problem. Read the full story here.
5 Red Dirt Country Songs to Add to Your Playlist
If you're anything like me then you can listen for hours on end to your favorite red dirt country music songs. I grew up with my stepdad singing country western music in dive bars and local restaurants so I'm beyond familiar with the likes of Johnny Cash, Marty Robbins, Waylon Jennings and so many more. I think that red dirt is an ode to those classic westerns, telling a story with just a voice and a few instruments. One thing I love about music is that it connects people regardless of their upbringing and it's something we can all have in common. Below are just a few of my recent favorites that I think need to be on everyone's Spotify playlist. Find all the songs here.
Standings For Top 5 in Each Event (As of 2/21)
All Around
Stetson Wright
Nelson Wyatt
Chet Weitz
Brushton Minton
Taylor Santos
Bareback
Rocker Steiner
Keenan Hayes
Garrett Shadbolt
Kade Sonnier
Taylor Broussard
Saddle Bronc
Stetson Wright
Shorty Garrett
Zeke Thurston
Kade Bruno
Jacobs Crawley
Bull Riding
Stetson Wright
Coy Thorson
Trey Holston
Colton Byram
Chance Schott
Steer Wrestling
Will Lummus
Ty Erickson
Tucker Allen
Joshua Hefner
Stockton Graves
Team Roping Headers
Andrew Ward
Nelson Wyatt
Jake Clay
Kaleb Driggers
Cody Snow
Team Roping Heelers
Buddy Hawkins
Billie Jack Saebens
Junior Nogueira
Wesley Thorpe
Coleby Payne
Tie Down
Westyn Hughes
Riley Webb
Trevor Hale
Cash Enderli
Tuf Cooper
Barrel Racing
Jackie Ganter
Brittany Pozzi Tonozzi
Sissy Winn
Ilyssa Riley
Hailey Kinsel
Breakaway
Cheyanne Guillory
Hali Williams
Erin Johnson
Ashley Goforth
Samantha Fulton
This Industry Recap is Brought to you by CKP Insurance
Their trained professionals will walk you through a range of options using risk-assessment tools that will help you manage your risks when there is a drought in your area. The U.S. government subsidizes 51%-59% of the premium.
Those Who Expect More Choose CKP
You Built It. We Can Help You Protect It.
Pasture, Rangeland, and Forage Insurance was designed to help protect your operation from the risks of forage losses that are produced for grazing or harvested for hay, resulting in increased costs for feed.
Anyone can sell you a policy. But CKP Insurance invests the time to understand your needs and develop a strategy that will help you protect and manage your business risks and operations, rain or shine.
CLN Community & Event Sponsor