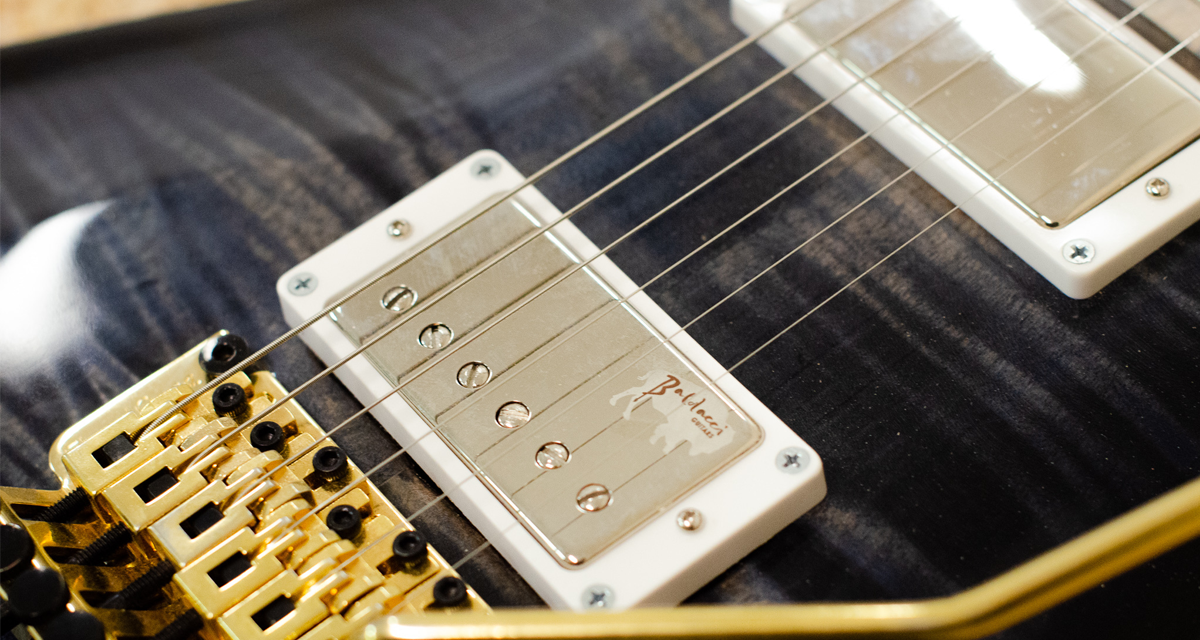 Twenty-two year old Wyoming native, Conner Baldacci, of Baldacci Guitars, is truly a master at his craft. "It's hard to point to one specific moment that drove my decision to start building guitars. I started playing guitar around 8 years old. I was never all that good, but I always had a love for the instrument. In my mid-teens I started selling and trading guitars on Reverb, not for profit, but just because I became obsessed with finding the perfect guitar. I played everything from Gibsons, to PRS private stocks, Fender Custom Shops, and even some more boutique guitars like Scott Walkers. I was fascinated at how a guitar could take so many different forms and was drawn to the flashy versions of standard guitar shapes."
"I always liked the idea of building guitars but didn't really know where to start. I tried a few different kit builds, but nothing ever really worked out. I had the woodworking skills and a bit of guitar knowledge, but there was a gap there that resulted in a lot of firewood. Upon graduating high school I decided to attend the Roberto-Venn School of Luthiery to see where it took me." After graduating from Luthier school in 2017, Conner dove right into building his business.
Baldacci's Bighorn Series has been described as "playable art" by country artist, Trey Odum. Trey adds, "These Bighorn pickups are the most transparent, clear, and honest humbuckers I've ever played through my rig. I couldn't get over how well they matched the dream tone I had in my head. Their guitars play easier and smoother than any high-end electric guitar I've ever played, hands down. The first time I got my hands on one, it instantly made me feel like I was a better guitarist." Conner has also done a custom build for Jeff Stinco of Simple Plan and is currently working on additional builds for other noteworthy artists.
Conner states that the goal with the Bighorn electric guitars was ultimate versatility. We wanted to design something that had a look and sound that could span several genres while keeping the onboard controls simple and user friendly. For any potential clients, the sky is the limit! If you can dream it, Baldacci Guitars can make it happen. His ultimate goal is to get into large scale production. Connor notes that he'd love to see his guitars in stores and on stages around the world.
Follow Baldacci Guitars on Instagram, Facebook and YouTube.
CLN Community & Event Sponsor