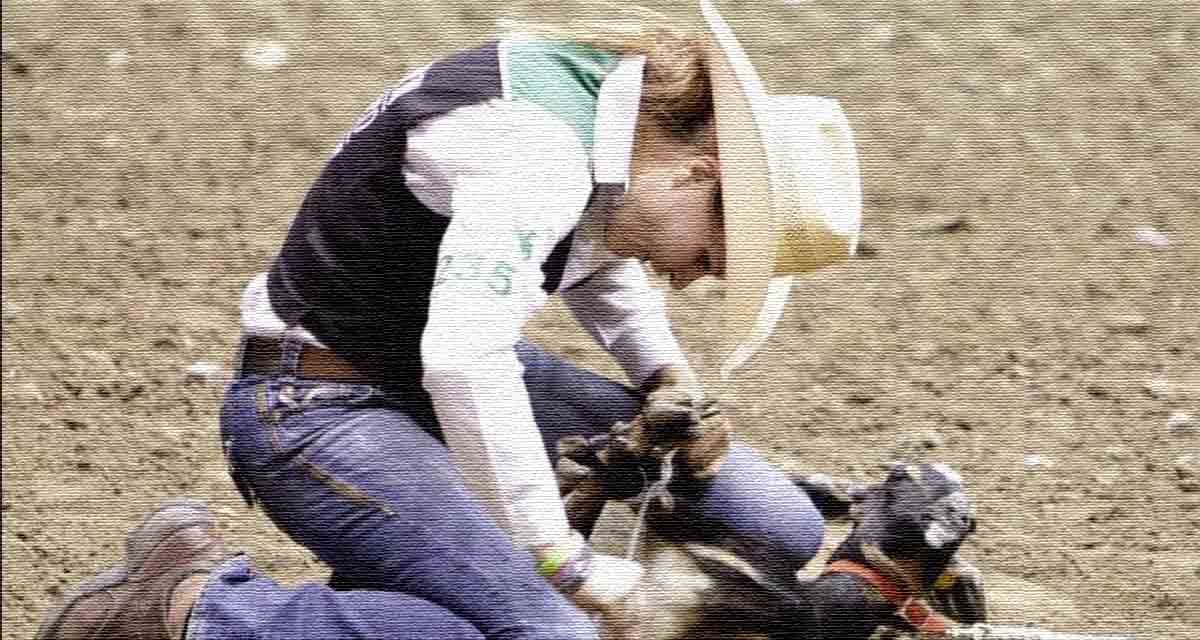 Who said only men can dismount off of a horse in motion and tie an animal
down? Well, whoever said it obviously hadn't seen the girls contending in the goat tying event. The event was shaped in response to the men's tie down calf roping, which requires the men to rope, dismount, flank, and tie down a calf. Though women and youth are able to compete in the tie down calf roping during some rodeo performances, the goat tying was designed to better showcase their skills. Goat tying is a timed
event. The fastest person to get off of their horse and tie their goat without penalties is the winner.
The National Intercollegiate Rodeo Association has been one of the main platforms in showcasing the cowgirl's goat tying event. In 1960 the NIRA made the decision to add the goat tying event to their finals held in Clayton, New Mexico, 11 years after the first College National Finals rodeo was held. Goat tying has now become one of the top
competitive events being competed in at the college rodeo level.
Eleven regions bring their top three cowgirls in the standings to compete in the goat tying for a chance to win the College National Rodeo Finals in Casper, Wyoming. At the 2016 College National Finals Rodeo (CNFR) a 6.9 or faster was needed to win the championship title. A competitor by the name of Shelby Winchell had a time of 6.3 in the short go to be crowned the 2016 CNFR Goat Tying Champion.
The women who are competing at the collegiate level must spend long hours practicing their tying and get offs. They must also work on their speed and
endurance to make that quick and smooth dismount to their goat. The sport is only centered off of the effort of the rider and their horse. The competitors horse is 50% of the run but the rest is based solely up to the competitor.
Goat tying consists of a goat, a girl, and her horse. With the youth rodeo associations involvement in the sport and the multiple clinics being held in each state, the competition and participation level is only anticipated to grow from here in the event.
CLN Community & Event Sponsor