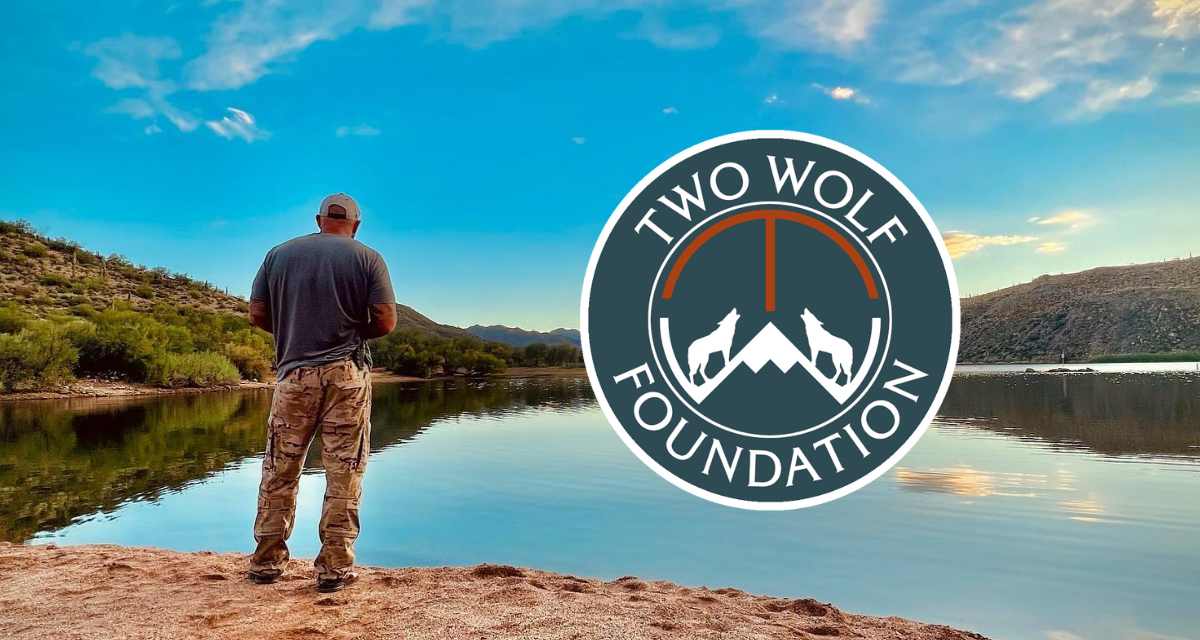 Two Wolf Foundation: Empowering Heroes and Enhancing the Lives of Combat Veterans and First Responders
We are proud to be partnering with Forrest Tool Company to help promote and share the mission and story of the Two Wolf Foundation, an organization dedicated to enhancing the lives of veterans and first responders through community and the outdoors. In case you're new around here, Forrest Tool Company is a proud, American-Made company, started by a Veteran and now owned and operated by another Veteran, Rob Figueroa, and they love supporting other veterans and first responders serving organizations such as the Two Wolf Foundation. Let's learn a little more about them! 
About the Two Wolf Foundation
In the face of adversity and danger, combat veterans and first responders put their lives on the line to protect and serve their communities and countries. However, the profound impact of their experiences often leaves them grappling with physical and emotional wounds that can hinder their reintegration into civilian life. Fortunately, organizations like the Two Wolf Foundation have emerged to provide critical support and resources to enhance the lives of these brave individuals.
The Two Wolf Foundation was established with a singular mission in mind, they are
"Dedicated to enhancing the lives of combat veterans and first responders that made the decision to grow beyond trauma and substance addiction. We believe that these warriors possess the strength and skills needed to serve in new and exciting ways that support ongoing wilderness conservation efforts of US public lands."

-The Two Wolf Foundation Website
Mission
The Two Wolf Foundation is committed to supporting members of the warrior tribe on their healing journey. Their main goal is to provide ongoing assistance to combat veterans and first responders who have undergone PTSD and substance addiction treatment programs, both clinical and non-clinical. They are devoted to ensuring that these individuals continue to receive support and experience post-traumatic growth in their recovery process. By bringing together our country's exceptional warriors, the Two Wolf Foundation facilitates connections, service, and personal growth in unique and inspiring landscapes through overland adventures and land stewardship activities.
Connect
Combat veterans and first responders often grapple with post-traumatic stress disorder (PTSD), depression, anxiety, and other mental health challenges. By creating an environment that encourages warriors to discover their true selves, the organization can emphasize the connection between the mind, emotions, and inner essence, which in turn, promotes healing from the inside out. The Two Wolf Foundation firmly believes in utilizing captivating natural landscapes and the thrill of exploration to rekindle a sense of wonder, amazement, and appreciation for the beauty that surrounds us on a regular basis.
Grow
The Two Wolf Foundation hosts therapeutic retreats and recreational programs, allowing combat veterans and first responders to engage in outdoor activities such as hiking, fishing, and camping. These experiences foster camaraderie, offer respite from daily stressors, and provide opportunities for personal reflection and growth. There are five phases of post-traumatic growth,
Education
Regulation
Disclosure
Story
Service
Serve
Through collaborations with other 501(c)(3) land stewardship organizations and federal entities like the US Forest Service, Bureau of Land Management, National Park Service, and US Fish and Wildlife Service, Two Wolf Foundation recognizes a special chance for warriors to get involved in promoting responsible access and use of public outdoor areas. Two Wolf Foundation utilizes its programming to contribute to ongoing conservation and land stewardship initiatives that aim to protect, preserve, and sustain US public wilderness sites.
The Two Wolf Foundation stands as a testament to the unwavering commitment and support provided to combat veterans and first responders. By fostering resilience, offering tailored support services, and advocating for their needs, the Two Wolf Foundation plays a vital role in enhancing the lives of those who have dedicated themselves to protecting and serving others. In doing so, it ensures that these heroes receive the care, opportunities, and recognition they truly deserve.
Forrest Tool Company is honored to feature this organization this month and they hope that you will join them in thanking a veteran or first responder today for their service, not only to their country but to their community as well. As a special thank you to veterans and first responders everywhere, Forrest Tool Company would like to extend a year-round 20% discount to veterans and first responders when they order through ForrestTool.com.
From all of us here at Cowboy Lifestyle Network and Forrest Tool Company, we want to thank all active duty, veterans, first responders, and front-line workers for keeping us safe!