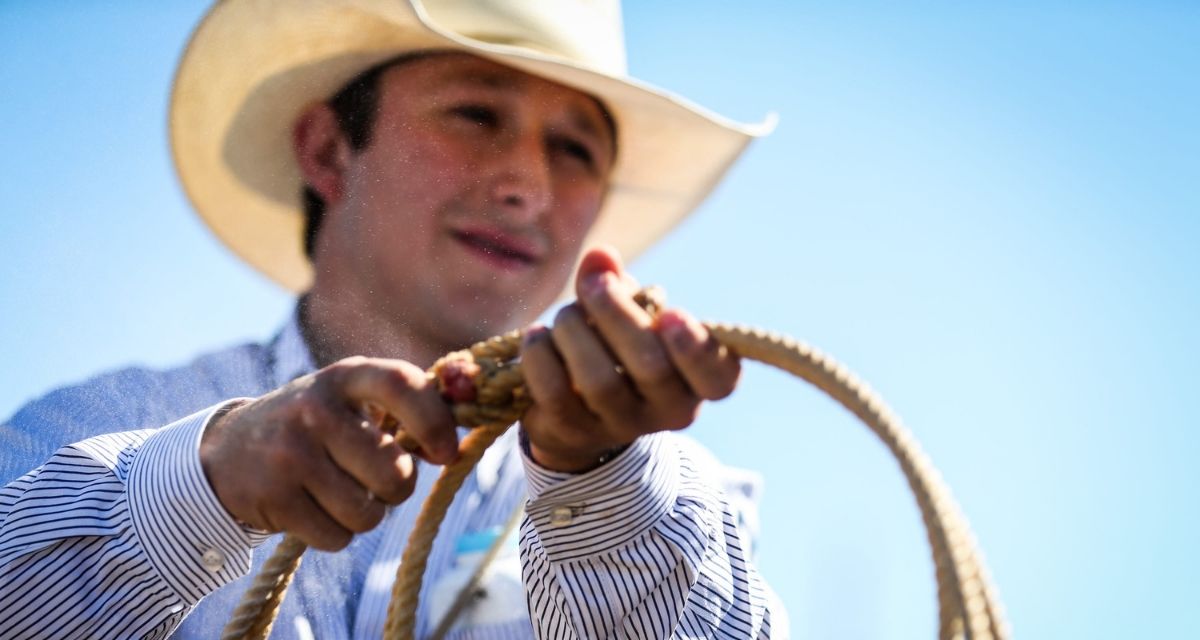 Ty Harris is well on his way to becoming one of the greats!
Have you guys ever wondered where all the greats began? Where athletes like Trevor Brazile, the Wright family, and Billie Mcbride all started? Well let me tell ya, they weren't just born great, despite what some might say. Those athletes worked hard and dedicated their entire lives to the sport of rodeo because it meant everything to them they were willing to do whatever it took to make their names known.
All these athletes started in a small town just like anyone else. They started off competing in jackpots and hometown rodeos. With a large goal in mind. A goal to be one of the best competitors their sport has ever seen. Well, ladies and gentlemen meet Ty Harris. A 21-year-old Professional Tie-Down roper from the good old town of San Angelo, Texas. Harris was recently awarded the 2018 Resistol Rookie of the Year in Tie-Down Roping with total earnings of $62,752. But that's not his only large accomplishment. Harris also qualified for the RAM Texas Circuit Finals Rodeo on his PRCA permit. As well as winning the 2018 College National Finals Rodeo in Tie-Down Roping.  I think it's fair to say that this kid has got it going on.
Just like any other competitor Harris started somewhere. He competed all throughout high school in the Texas High School Rodeo Association. He practiced hard and pushed to achieve his goal of becoming one of the greats in the rodeo world. This resulted in him becoming both the Junior and High School state champion tie-down roper. Because of those titles, more doors opened for him and he has been able to set even higher goals.
When interviewing Harris, he mentioned that he hopes to make rodeoing his career. Which does not seem to be a problem with his record! He is currently sitting 17th in the 2019 PRCA World Standings with total earnings of $31,898.  I also asked him what he has learned while being on the road. The response he gave was not something I was expecting. He said, "Never quit trying to perfect your craft" for someone so young I was shocked that he used that quote. Most people at that age become content with their status and tend to stop working as hard because they already think they're the best.
Good luck to you Ty! I'm sure we will hear your name under that Thomas & Mack stadium in no time!
CLN Community & Event Sponsor