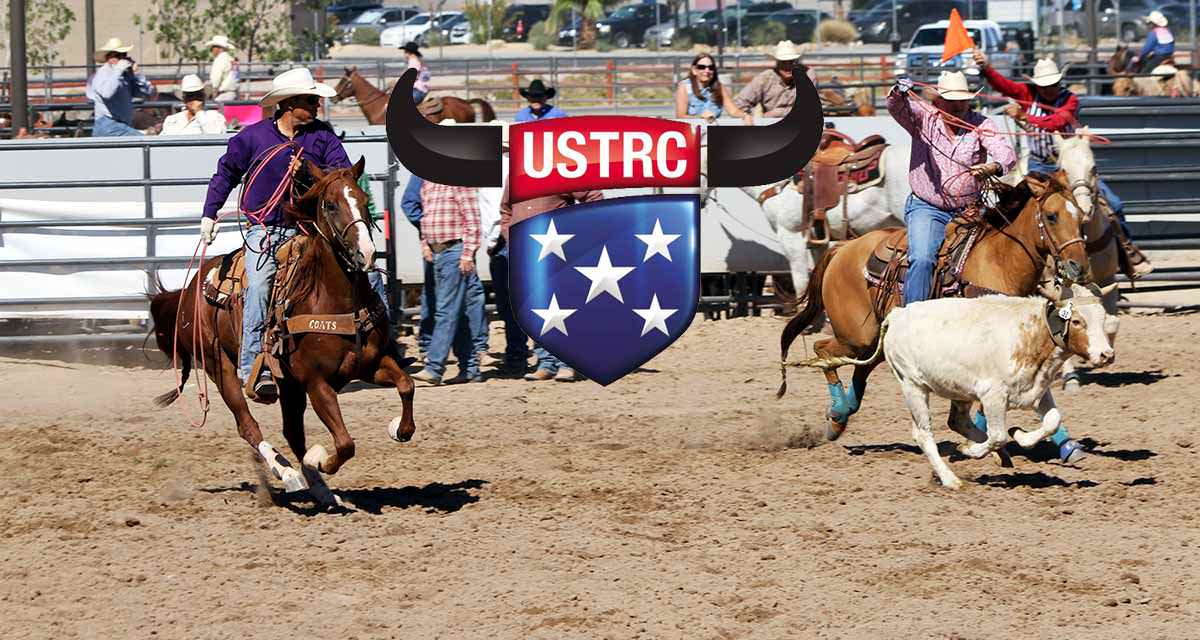 The United States Team Roping Championships is a nationwide competition that is the official home of America's Cowboy Sport. The USTRC provides the opportunity and thrill of competition across the nation for the sport's most impressive line of cash and prizes. The sport of team roping evolved many years ago when a group of cowboys turned a common ranching procedure, securing a steer for branding or doctoring, into a competition.
Team roping begins at the top of the arena with a steer in a chute and mounted ropers on both sides. The steer is released from the chute and is given a head start down the arena known as the barrier distance. Once the barrier is released from the neck rope the ropers leave their appointed "boxes". The first roper is referred to as the header. The header comes up on the steers' left side [unless ropers are both left-handed which is EXTREMELY rare – in that case the run is done the opposite way and horses are also switched] and throws his loop around the horns of the steer, followed by a dally to the saddle horn. After making his dally, the header pulls the steer to the left to give his heeler the opportunity to throw his loop. The heeler will skillfully throw his loop so that it encircles both of the steer's hind feet. He too must dally; as soon as the steer is stretched between the partners the time stops and the run is complete.
Most USTRC ropings are based on four-steer averages. The winning team must catch four steers consecutively and faster have and have the best accumulative time than any other team in the competition. If a team misses one of the steers they are out of the average money. There are a few penalties in the team roping event:
Broken Barrier:

If the header leaves the box too soon and does not allow a head start for the steer a 10 second penalty is added to the time

One leg catch:

If the heeler catches only one hind leg 5 seconds is added
The ropers in the USTRC are rated from a #1 to a #10 based on their ability level using the TRIAD classification system. The purpose of the classification is to give a handicap system among the ropers that will allow competitors the opportunity to compete against ropers of similar skills. For more information on the USTRC, check them out online or on your favorite social media platform.
CLN Community & Event Sponsor